At the height of its power, between 20,000 to 25,000 Boko Haram fighters were controlling more than 30,528 km² in northeast Nigeria,– an area roughly the size of a mid-sized European country like Belgium. Almost 2 million people from 17 Local Government Areas lived under the Boko Haram.
By 2015, no thanks to its barbarity, Boko Haram had displaced ISIS to become the deadliest terrorist group the world has ever seen. As many as 25,000 Nigerians have been killed by the radical jihadi group, which at a time extended its reign of terror into neighboring Cameroon, Chad and Niger.
So how powerful was Boko Haram? How did a group of less than 30,000 men lackingthe resource of a state holds its ground against the three most powerful armies in the region and?
WEAPONS OF BOKO HARAM
Formed from a collection of rag-tag forces, Boko Haram went on to make considerable gains in Nigeria and was making inroads into Cameroon, until Paul Biya's cry for help brought in the Chadian army, one of the worlds true desert armies, forcing Boko Haram to beat a hasty retreat from Cameroonian territory back into Nigeria.
If Boko Haram was a sovereign entity, it will have one of the regions largest and most powerful land armies. With 25,000 men filling its ranks it was bigger than the armies of most West African states.
The French inspired NATO's destruction of Libya was a blessing for Boko Haram. As Libya's armoury (one of the worlds largest was looted), a huge part of those weapons made their way to the Sahel all the way down South. As a matter of fact at some point ISIS in Libya had three MiG-21 fighters in its arsenal, making it the worlds first terrorist group with air power.
Boko Haram benefited immensely from the power vacum and weapons proliferation that ensued after Libya was destroyed by NATO's airpower and refused to send in ground troops to secured Libya's vast armoury.
Boko Haram took the world by surprise when it worked its way from a bunch of individual terror cells into a single effective fighting force. From there the group went on to capture huge swathes of territory in northeast Nigeria, declared a caliphate and even held a Cameroonian village for two weeks.
While Boko Haram lacked any traditional sort of air power, it laid claims to stock of heavy weapons stolen from the Nigerian army. Whatever weapon the Nigerian army lacked it purchased from a thriving international arms black market, giving the group a distinct advantage over the Nigerian army in firepower. To put things into perspective, the CIA released a report that stated 20,000 Libyan MANPADS cannot be accounted for from Gaddafi's armoury. Twenty Thousand Man Portable Air Defense System.
The result was a  rag-tag group of fighters with an equally rag-tag collection of weapons offering tactical flexibility against the better organized Nigerian army. Spared from the bureaucratic and political correct nonsense that comes when negotiating an arms deal with a Western country,  Boko Haram could field weapons system from the black market faster than Nigeria could negotiate an arms deal.
After former U.S President and Secretary of State Barack Obama and Hillary Clinton torpedoed a Nigeria -Israeli arms deal and warned her allies not to sell weapons to Nigeria, President Goodluck Jonathan, then Nigeria's President attempted to copy a page from Boko Harams playbook and attempted to buy weapons from a South African arms manufacturer in cash.
It ended in a PR disaster for Nigeria. Possibly tipped off by the CIA to South African authorities, two Nigerian and an Israeli with a briefcase full of cash were apprehended at the airport upon arriving South Africa.  The Nigerian government tried to hide this operation by borrowing a private jet from a Nigerian pastor. It still didnt work. The weapons seized and the men briefly held.. It was a PR disaster for Nigeria. A diplomatic tussle between Nigeria and South Africa ensued. It took months for the funds to be returned.
For this reason, despite Nigerian airstrikes against Boko Haram positions and camps, the Jihadi group remained a resilient threat to the stability of the region, with its war in Nigeria threatening to pull even more players into it before the end.
In 2016 the tide turned against Boko Haram with Nigeria's newly elected President Muhammadu Buhari, and a better organised and armed military pummeled Boko Haram from air and land, taking back all previously lost territories and forcing Boko Haram into full retreat back to its operational base in the Sambisa forest.
Unable to match the Nigerian army head on the group now resorted to a whole new level of desperation, kidnapping children, using civilians as human shield and mass executions.
Let us take a look at some of the weapons Boko Haram had at its disposal in taking the word BABARITY to uncharted territory.
VICKERS Mk III EAGLE TANKS
Fifteen Vickers MK.3 tanks are believed to have been captured from the Nigerian army by Boko Haram.
LOTS OF AMOURED FIGHTING VEHICLES
A handful of Soviet era armoured fighting vehicles have been stolen from the Nigerian army. The m
ARTILLERY
A handful of Soviet era 155 Self Propelled Howitzer wheeled and tracked howitzers and Oto Melara howitzers, some stolen from the Nigerian army were known to have entered Boko Harams inventory.
Boko Haram is believed yo have received rocket making know how from Hezbollah. At a point Boko Haram was making as many as 800 rockets a week and firing them on Nigerian army positions. They abandoned the use of rocketry because the rocket launches only revealed their position. Their rocket launches was usually accompanied minutes later with Nigerian army 122 rocket artillery. For this reason the use of locally fabricated rockets was abandoned all together.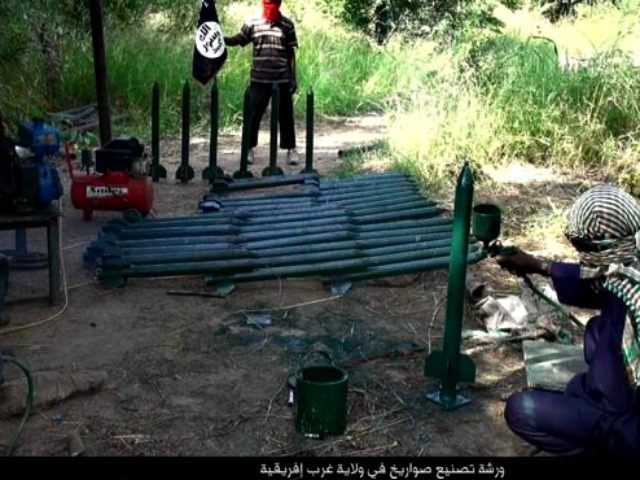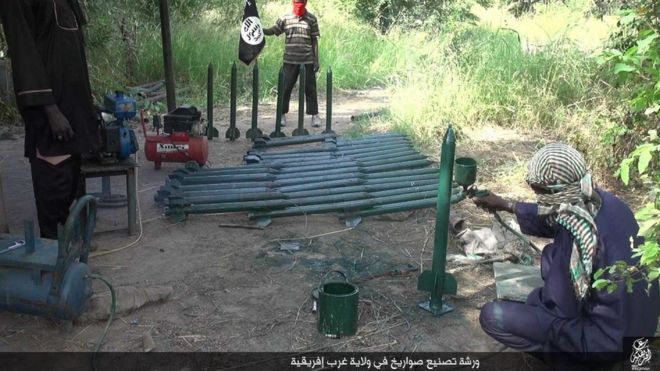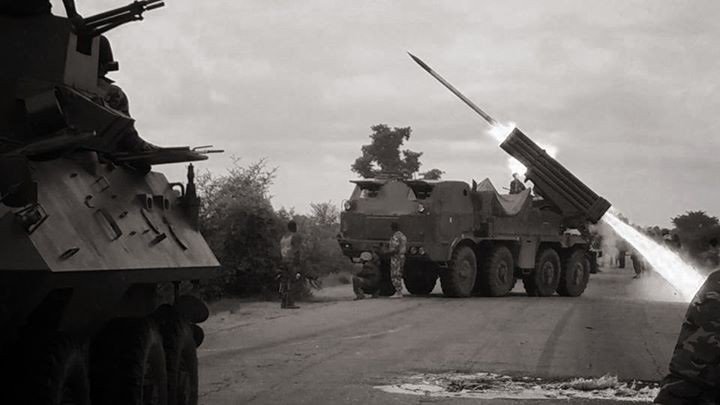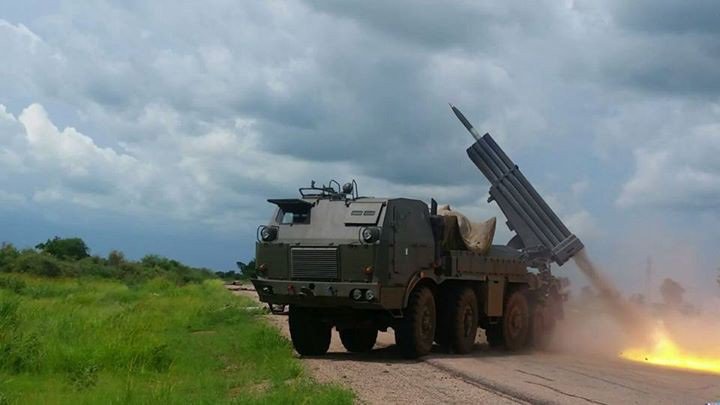 CONCLUSION
Boko Haram was by no means a bunch of rag-tag marauders. It was a large, highly organised and well armed foe, worthy enough to earn the title as worlds deadliest terrorist group.