For decades, the air domain has been one of assured superiority for Nigeria by virture of its size, diplomatic and economic clout. This dominance, however, rests on weapons and technologies that Nigeria's traditional regional foes are increasingly attaining as part of a broader effort to counter Nigeria's capabilities, and to deny Nigeria unimpeded control of the air.
Nigeria's much poorer neighbors are aquiring advanced 4th generation fighters. In parallel, they are pursuing strategic military ties with the United States and France, setting up advanced Reaper drones bases on their soil and at the same time are recapitalising their weapons inventories with missiles that will enhance their ability to contest control of the air.
In April 2009, the Chadian website Tchadactuel quoted President Idriss Déby as saying: "No African country except Egypt, Nigeria, and South Africa has the weapons that Chad has today. In addition to what I have today, I am trying to acquire others. As I speak, my little brother Umar Déby, accompanied by the chief-of-staff of the air force,is in Ukraine, negotiating the acquisition of MiG-29s fighter jets and ammunition "
These were the words of Chad's President Idris Derby in April 2009. About a decade later the much poorer Chad fields front-line fighters a generation ahead of anything in the Nigerian Air Force inventory.
In 2010 Chad took delivery of several Mig-29 fighter jets from Ukraine. This markedly improve the combat air capability of its air forces. Meanwhile, years before that Chad brought into service :
4 Sukhoi Su-25 Frogfoot-A; (Ex-Ukrainian)
2 Sukhoi Su-25UB Frogfoot
Indeed, Chad and Cameroon are now  looking to further exploit a range of advanced technologies that are appropriate to guided weapons used by American and French Reaper drones.
Presently, air combat capability of Nigeria's neighbors are increasingly being enabled by accelerating technology developments in communications and intelligence gathering platforms that enable faster and more coordinated activity between dispersed platforms. As such, and as part of the modernisation of its air-combat capabilities. The Cameroonian and Chadian Air Forces have each received two Cessna 208 aircraft modified for intelligence, surveillance, and reconnaissance (ISR) missions from the United States, effectively negating Nigeria's monopoly in ISR capable air platforms in the region.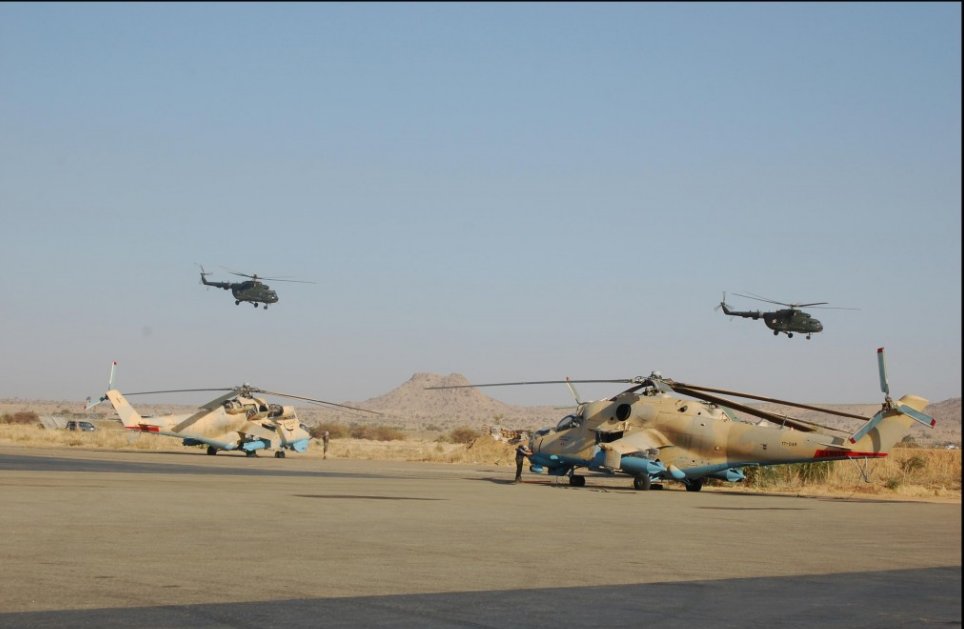 MALI
In 2017 Mali  received a second Airbus Defense and Space C295 transport aircraft to supplement the one that was delivered in late 2016.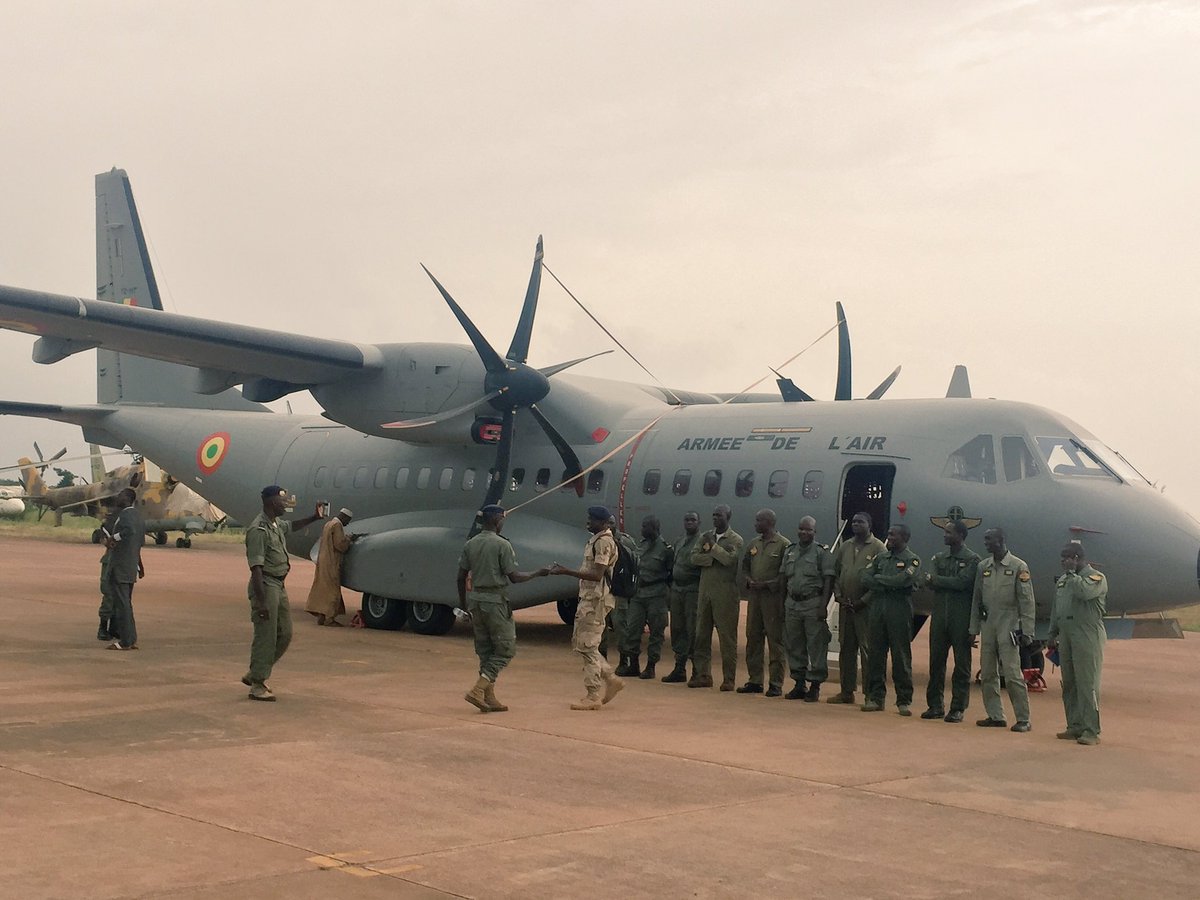 The MAF also received two Harbin Y-12 transports and two Mi-35M attack helicopters. In 2018 Mali received more Mi-35M helicopter gunships and six Super Tucano light attack aircraft.
A challenging future environment
Future aquisitions for the Mali and Chadian Air Force includes an undisclosed number of SU-25 ground attack fighters for Mali, and Mirage fighter jets for Chad. When these aircrafts begin to enter service in the next few years, it will provide the Chadian or even Malian Air Force the ability to threaten high-value air targets in Nigeria at extended ranges.
The Nigerian political and military establishments seem uninterested with these latest development and do not see the need for Nigeria to massively rebuild its near extinct airforce.
Coupling the SU-25 operational radius with a 400km-range AAM would, for instance, be a forcing factor for Nigeria's Patrol aircrafts flying ISR missions. It is perhaps no coincidence that the Chadian Air Force  is increasingly interested in ISR capable platforms. Yet more concerning from the Nigerian perspective is the fact that this development is only one aspect of American and French effort to build the airforce inventory of Chad, Mali and Cameroon with more capable systems, including the potential handing over control of some Reaper Drones that offer far greater engagement options. These developments are themselves nested within a combat-aircraft upgrade and re-equipment programe.
While collaboration between the two countries, at least at the subsystems level, posses a challenge to Nigeria's air dominance in the region, Nigeria's leaders refuse to even admit this is taking place. The Nigerian air forces will have to take account of a more complicated future threat environment. The consequences of negligence will be far reaching.