Compared to the Army and Airforce the Nigeria Navy has received little investment in the past decade compared to other branches of the Nigerian  military. No surprise since the Nigerian Army and Air Force bears the brunt of the Boko Haram insurgency.
The Nigerian Navy is one of the largest, most powerful and most well-equipped blue-water navy in Afric. In West Africa the Nigerian Navy is in a league of its own, with more tonnage than the combined navies of all ECOWAS member states combined.
Active Duty Personnel : 17,000
COMMAND STRUCTURE
The Nigerian Navy Western Naval Command in Apapa, Lagos is one of the largest naval base in Africa.
The incredibly big Western Naval Command HQ is located at Apapa in Lagos. It covers the sea and coastal areas from the Nigeria/Benin border at Long 002o 49' E to Long 006o E in Delta State from the Nigerian coastline to the limit of the nation's EEZ. It is the biggest naval base in Sub Sahara Africa.
The Nigerian navy operates the former Coast Guard Cutter Chase, now NS Thunder, and NNS Okpana. As an Excess Defense Article (EDA) the Coast Guard High Endurance Cutters was transferred to Nigeria in March 2011 with estimated value $7 million.
Maintaining naval infrastruture of that size and scope is no easy task, as a result the most pwoerful ships of the Nigerian Navy, NNS Aradu and the three Combattant Missile Craft have fallen into disrepair and sits moribound.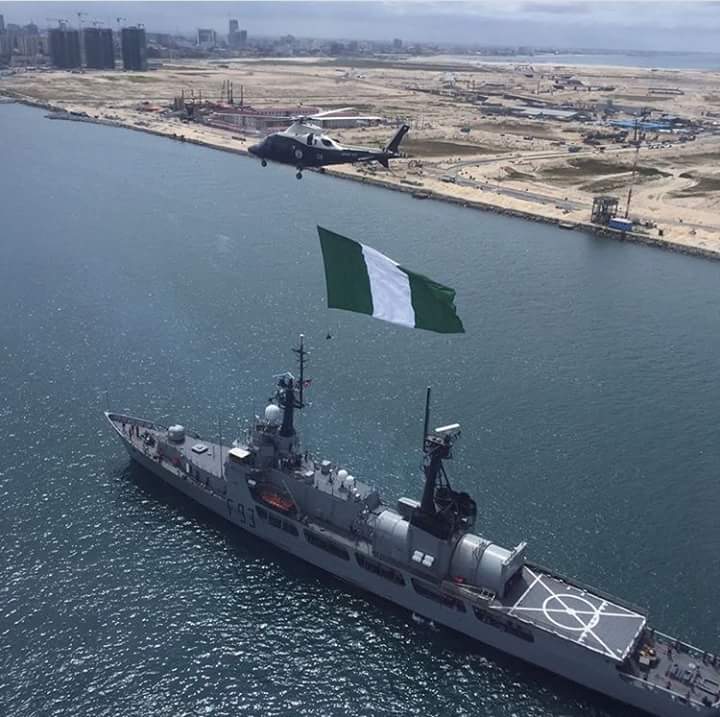 Navies are notoriously expensive to run. In this regard Nigeria has discarded outlandish and impractical concepts such as the fielding of an expeditionary blue water navy in a region with virtually no near peer competitor.
Instead, Nigeria has in the last six years focused on smaller but still formidable Stealth Offshore Patrol Vessels (OPV) and inshore fast attack crafts, designed to satisfy the urgent reqyirmen for shallow draft vessels to operate in littoral (coastal waters) to counter growing asymmetric threats of militants and pirates and the potential of these groups to carry explosives and terrorists on small and fast armed boats.
NNS UNITY
Shaldag Mk III fast patrol craft
NNS CENTENARY F9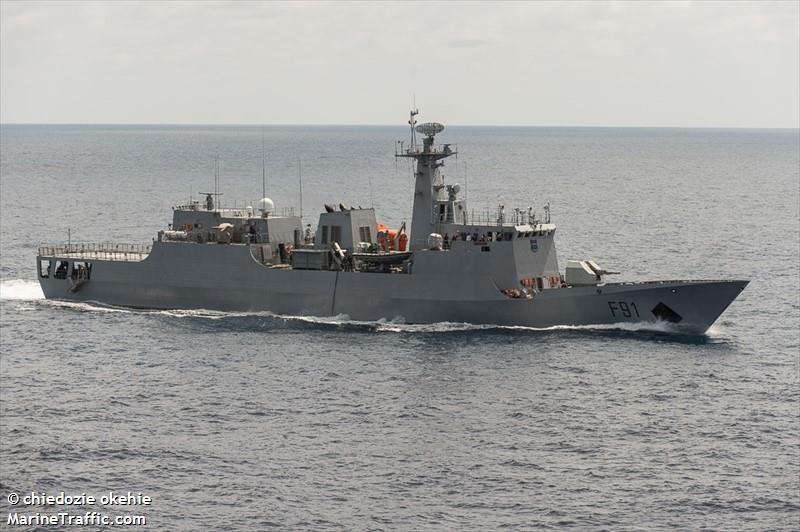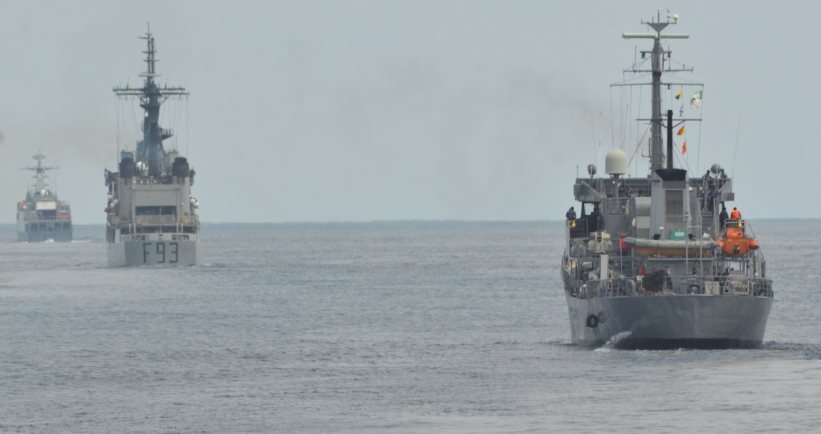 DAMIAN 3305 PATROL VESSEL
Nigeria has six DAMIAN 3305 PATROL VESSEL in service.
NIGERIAN NAVY AVIATION
The Air Arm of the Nigerian Navy consists of :
TWELVE Agusta A109 Power helicopters
TWELVE Eurocopter AS-550 Fennec naval attack 

choppers

ONE ATR-42 Maritime Patrol Plane
In strengthening its military capabilities, Nigeria paid particular attention to improving security in the Niger Delta and off its 780 kilometer long coastline, where it has numerous oil installations. In March 2007 it signed a US$73 million contract for two ATR 42MP maritime patrol aircraft to join its Dornier 128s. The first ATR was delivered in December 2009 and the second in March 2010.
FALCON EYE SURVEILLANCE SYSTEM
In early 2016 the Nigerian Navy inaugurated the Falcon Eye Maritime Surveillance System. This was a welcome development, as the Nigerian Navys limited number of Patrol Vessels were stretched too thin to effectively police the water ways of  Nigeria's EEZ effectively.
The Falcon Eye is high-tech mass surveillance system designed in Israel but manufactured by the United Arab Emirates based Falcon Eye Technology. The Falcon uses a number of electro-optic systems and cameras operated from a command centre to detect and pinpoint movements..