Ever wondered what the home and office of one of Africa's most powerful men is like?
Life in the Aso Rock for the First Family (its only permanent residents) is like a cross between living in a fortress, a resort, and a museum… but somehow stranger.
Aso Villa was built in 1991 when the capital of Nigeria was moved from Lagos to Abuja.
Since 1991 Aso Villa has had the following occup
Since 1991 Aso Villa has had the following occupants as Presidents;
Ibrahim Babangida
Sani Abacha
Abdulsalam Abubakar
Olusegun Obasanjo
Muhammadu Buhari (Current President)
The Presidential Office is full of Mice.
In 2017, Aso Rock officials submitted a number of requests for repairs and new equipment. But the most eye-opening request was for pest control to eradicate the mice getting into the Presidents office and Aso Rock mess food service area.
When it was first revealed that Nigeria's President Muhammadu Buhari would work from home on resumption after a 104-day medical vacation, people didn't really pay attention. It is okay to work from home as long as the work is done.
But when revelations came that the president was forced out of the office by rats that invaded the office while he was away, Nigerians think something is definitely wrong. This revelation put a major dent on the country's image and the president's communications handlers for revealing such a 'dirty secret.'
Many hold that it was a major dent on the country's image. Others blame the president's communications handlers should be penalized for revealing such a 'dirty secret.
President Buhari presiding over security briefing with the Service Chiefs at the State house.
President Buhari concludes a two day visit to Lagos with a tour of Eko Atlantic.
Beijing's Bonuses and Washington's Dividends. President Buhari goes East and West.
President Buhari receives Martin Luther King Junior's family at the State House.
President Buhari hosts Governors to the breaking of the Ramadan fast at the Presidential Villa.
Happy Children's Day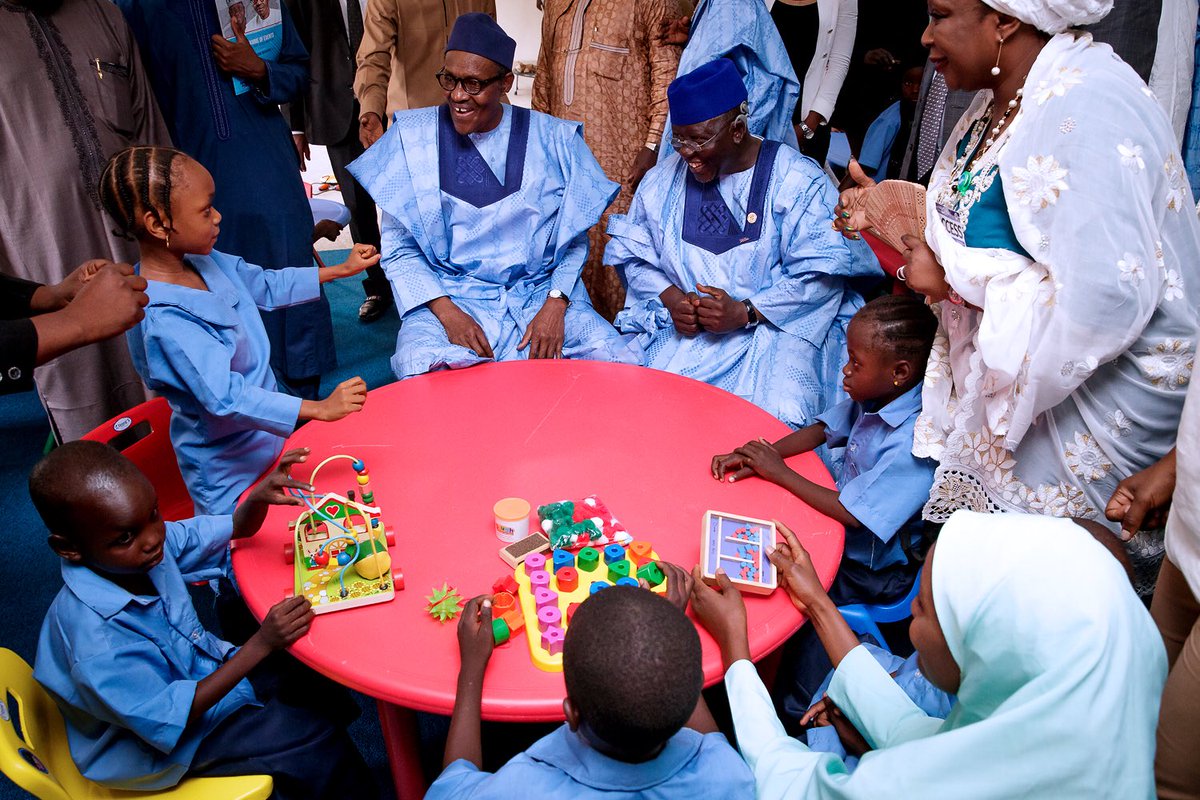 President Buhari on an inspection tour of the Abuja Metro Station
President Buhari arrives with other Heads of Government for the Retreat Session of the Commonwealth Heads of Government Meeting (CHOGM) at Windsor Castle, London.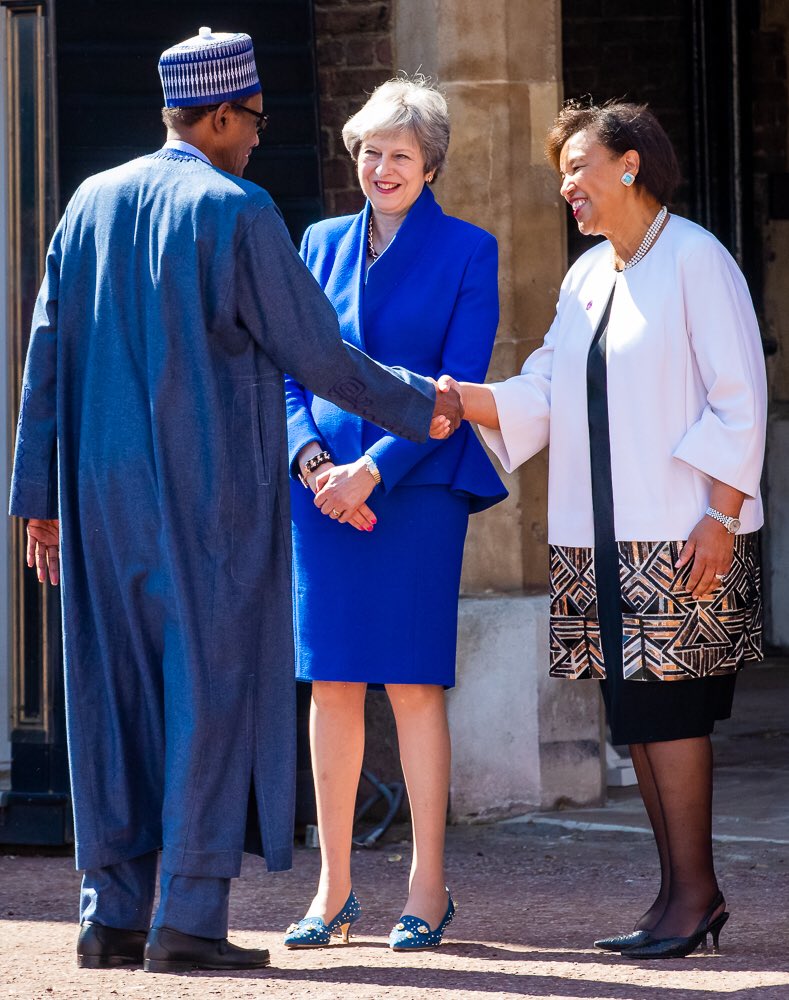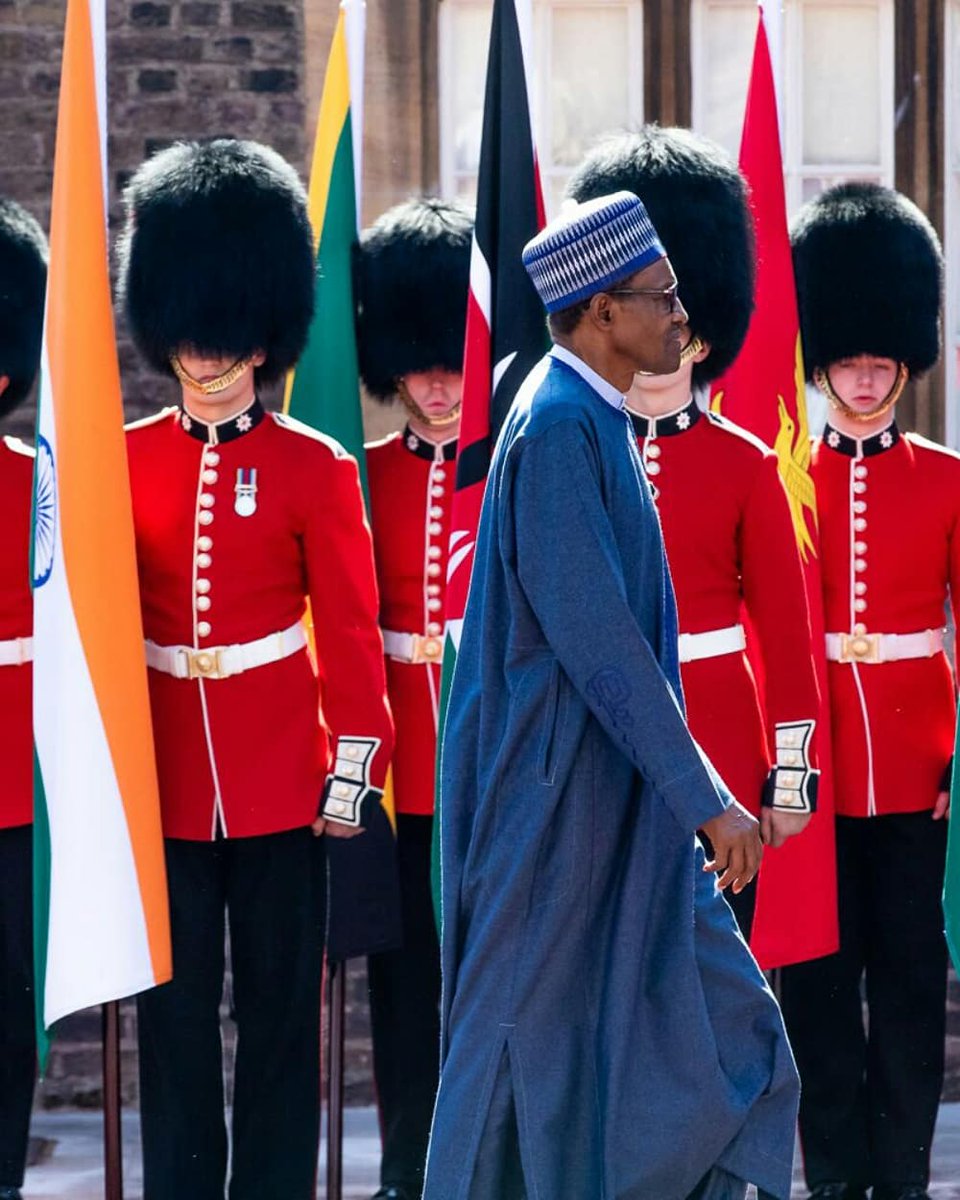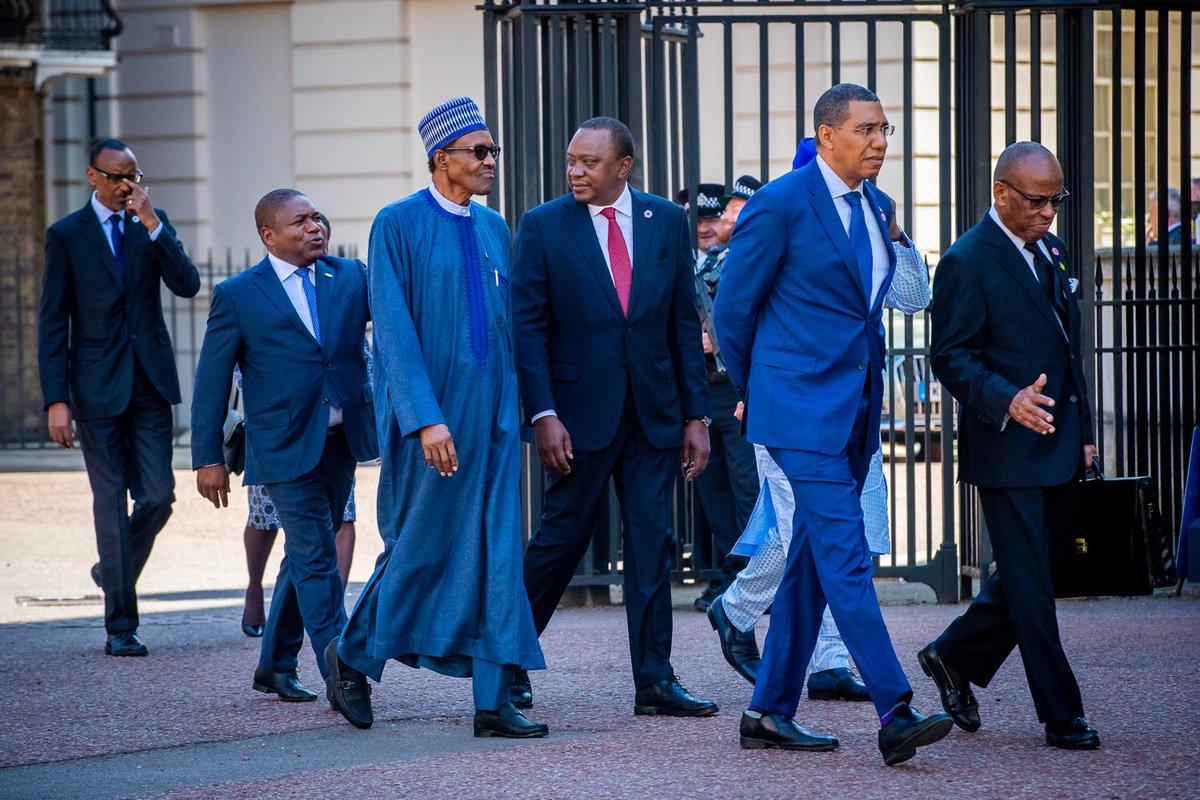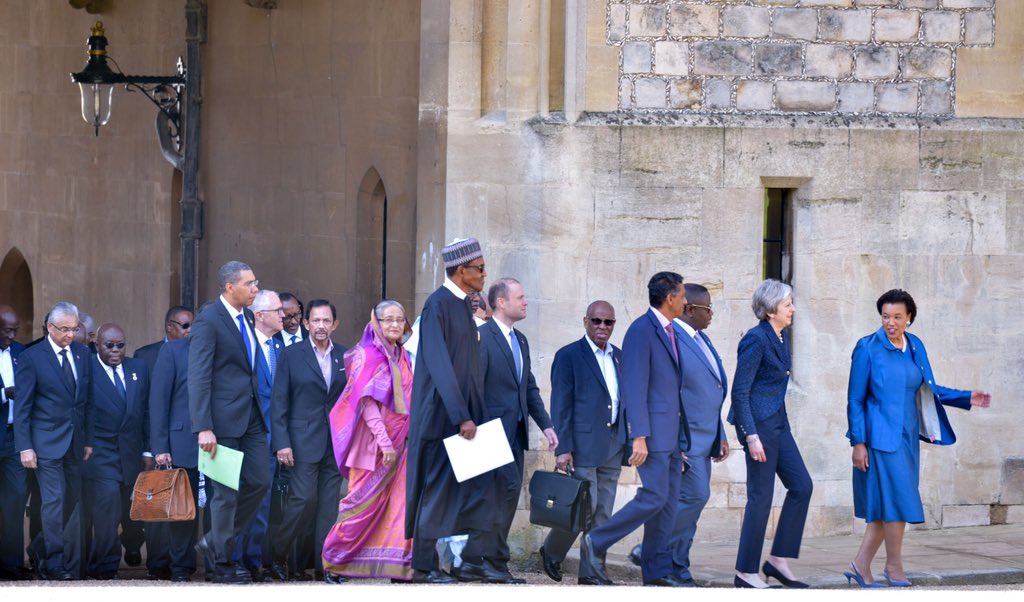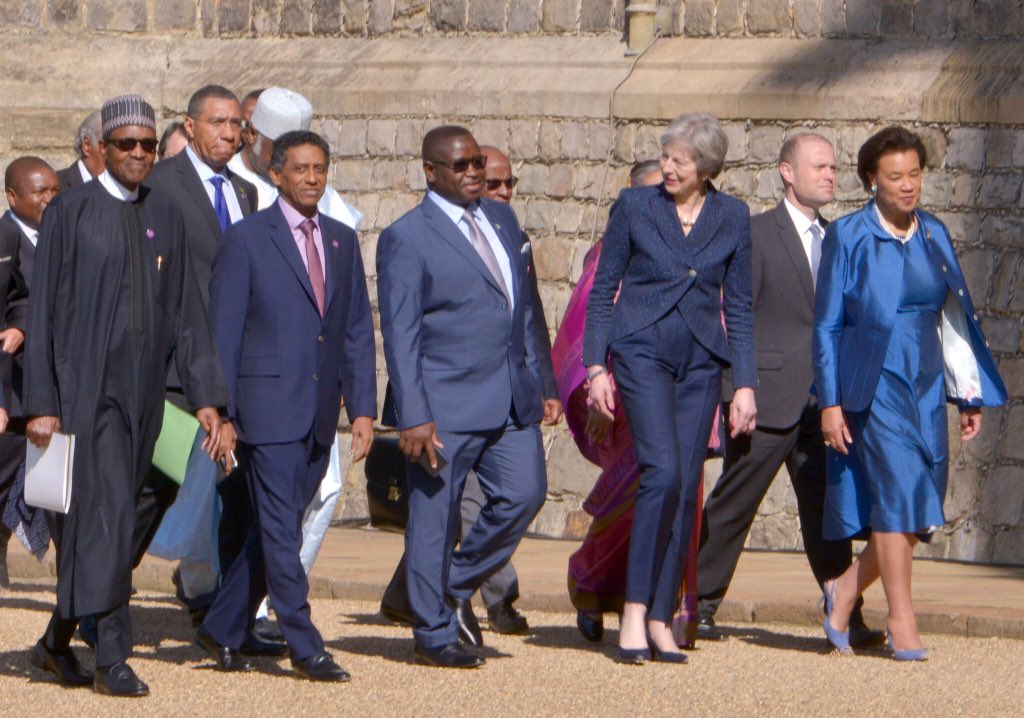 President Buhari and Mrs aishambuhari are welcomed by Queen Elizabeth II to the Queen's Dinner for Heads of Government and Spouses, at Buckingham Palace,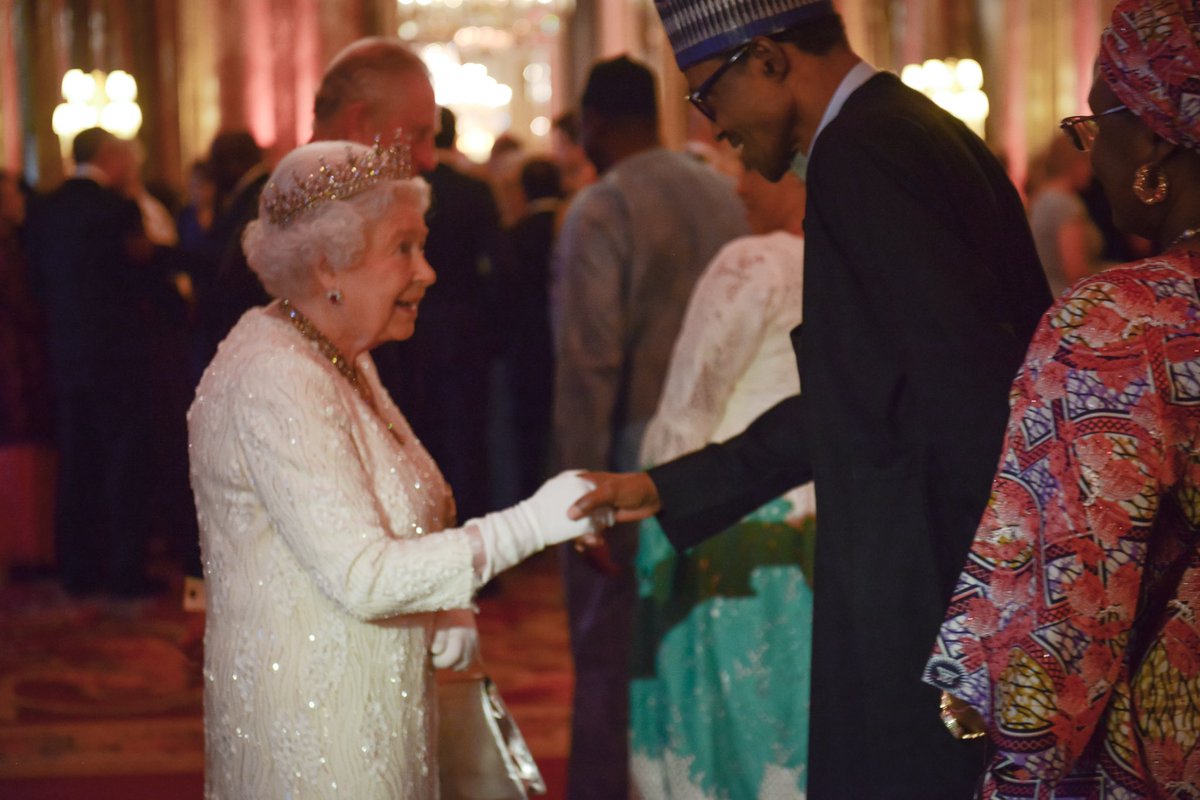 While parents of the Dapchi girls rejoice because of the reunion with their children, I want to appeal to the Chibok Community never to lose hope or to despair. We are determined as never before, to bring back our remaining Chibok daughters."—PMB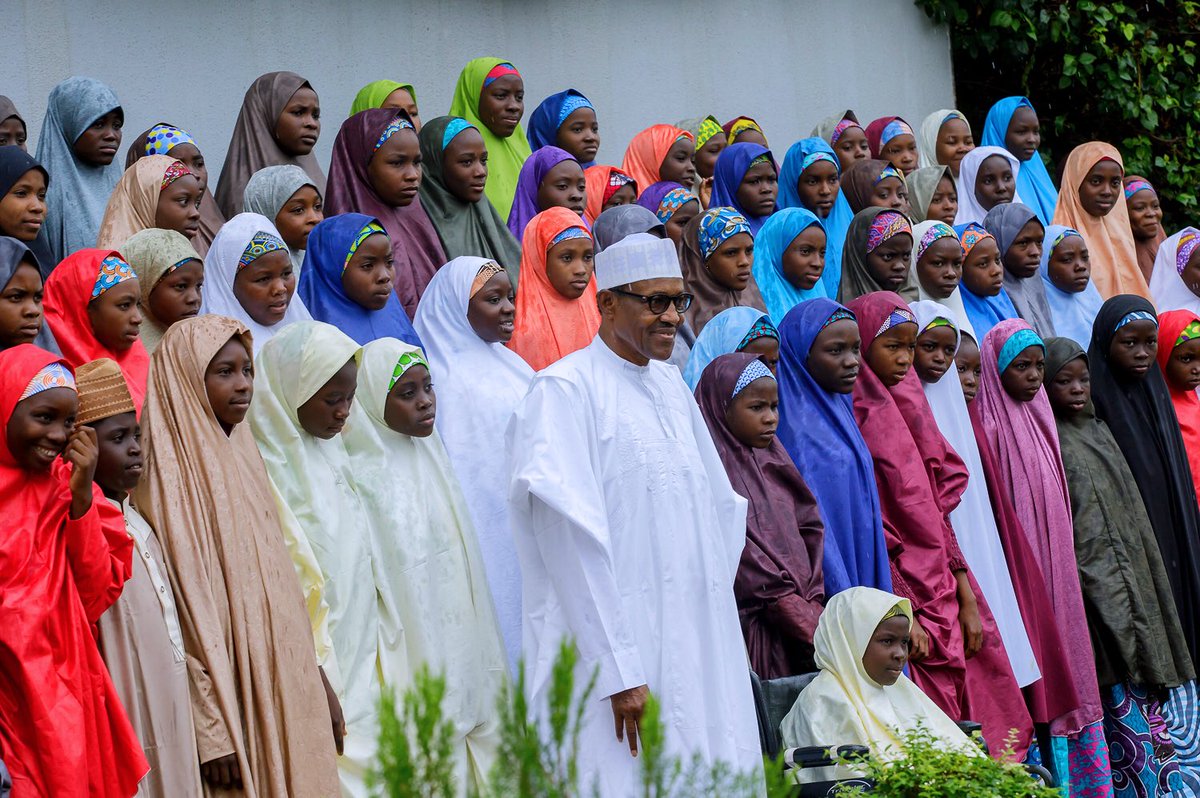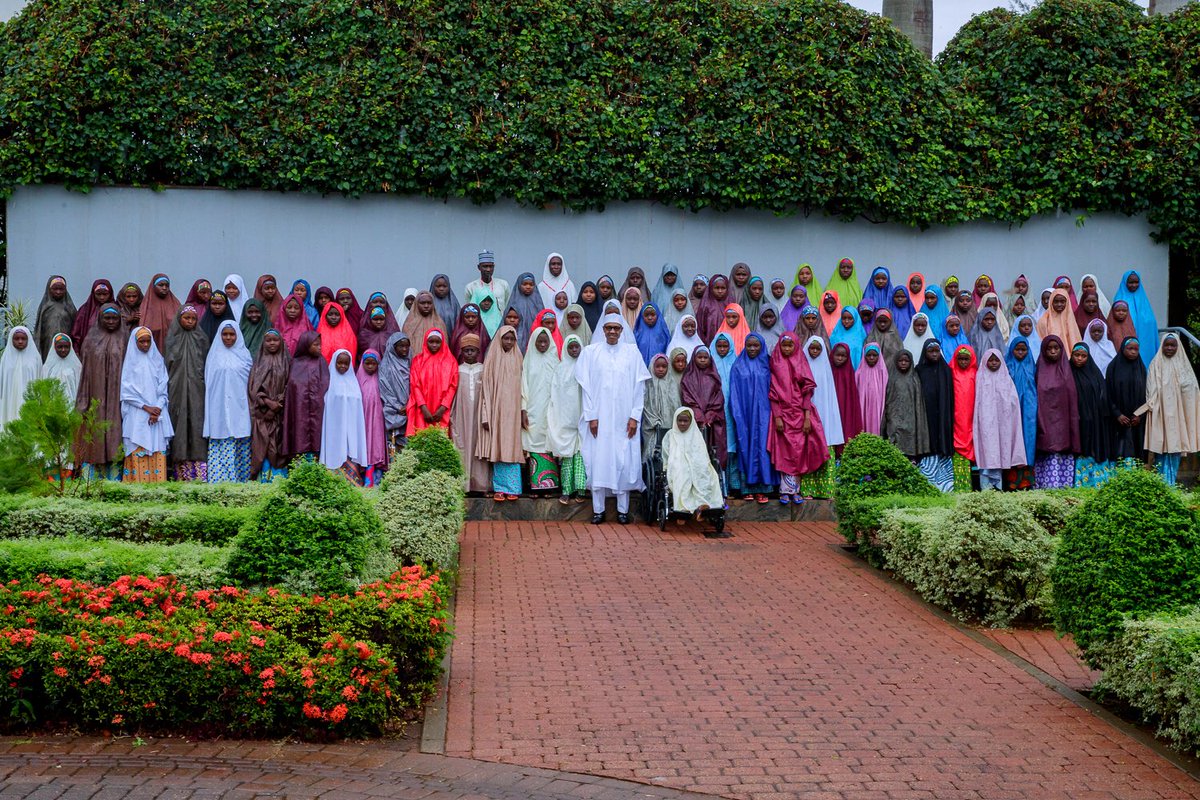 President MBuhari hosted BillGates and AlikoDangote to dinner on 22 March 2018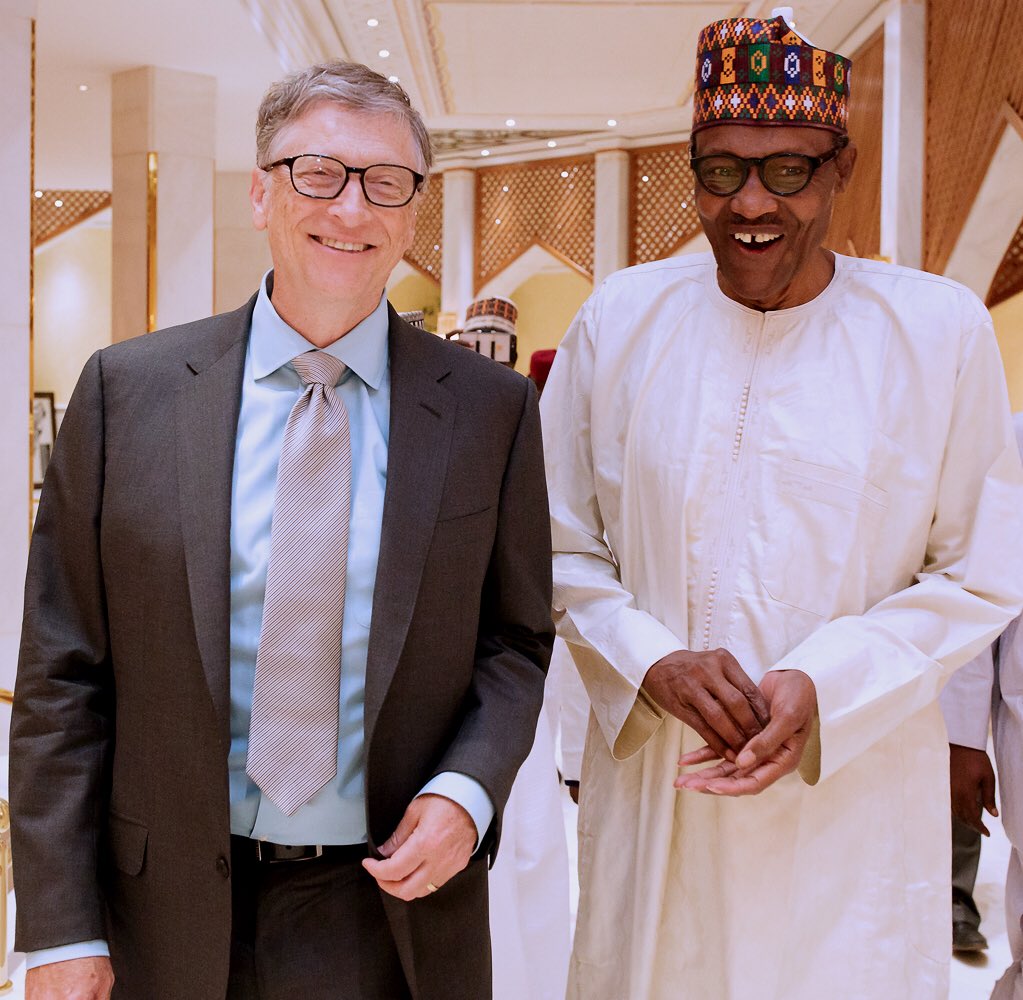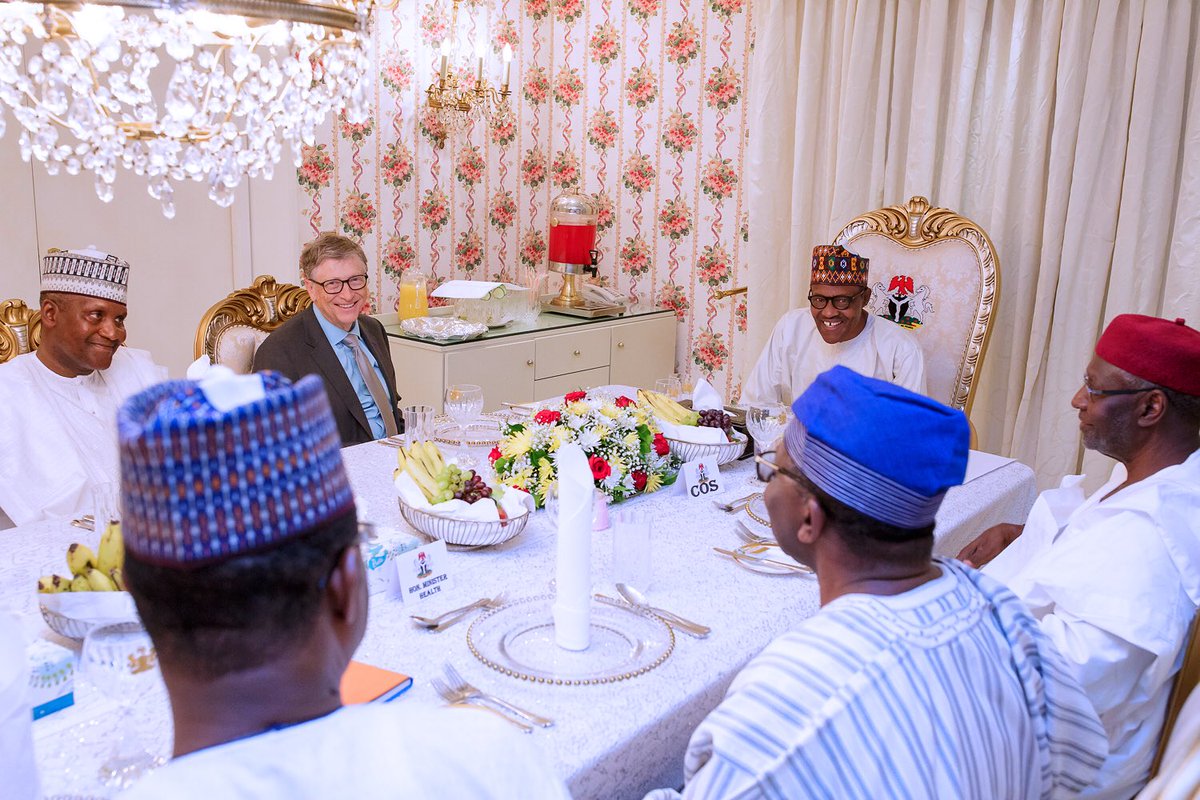 President Buhari this afternoon met with U.S. Secretary of State Rex Tillerson at the State House.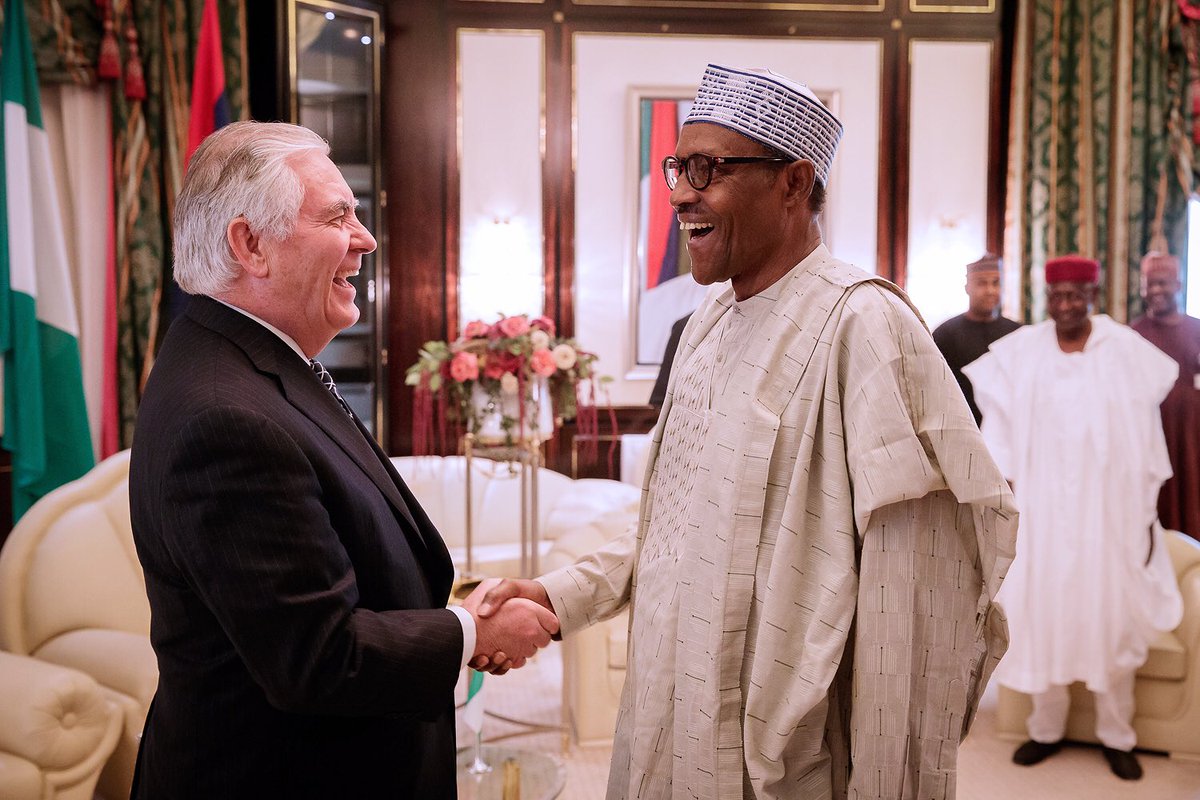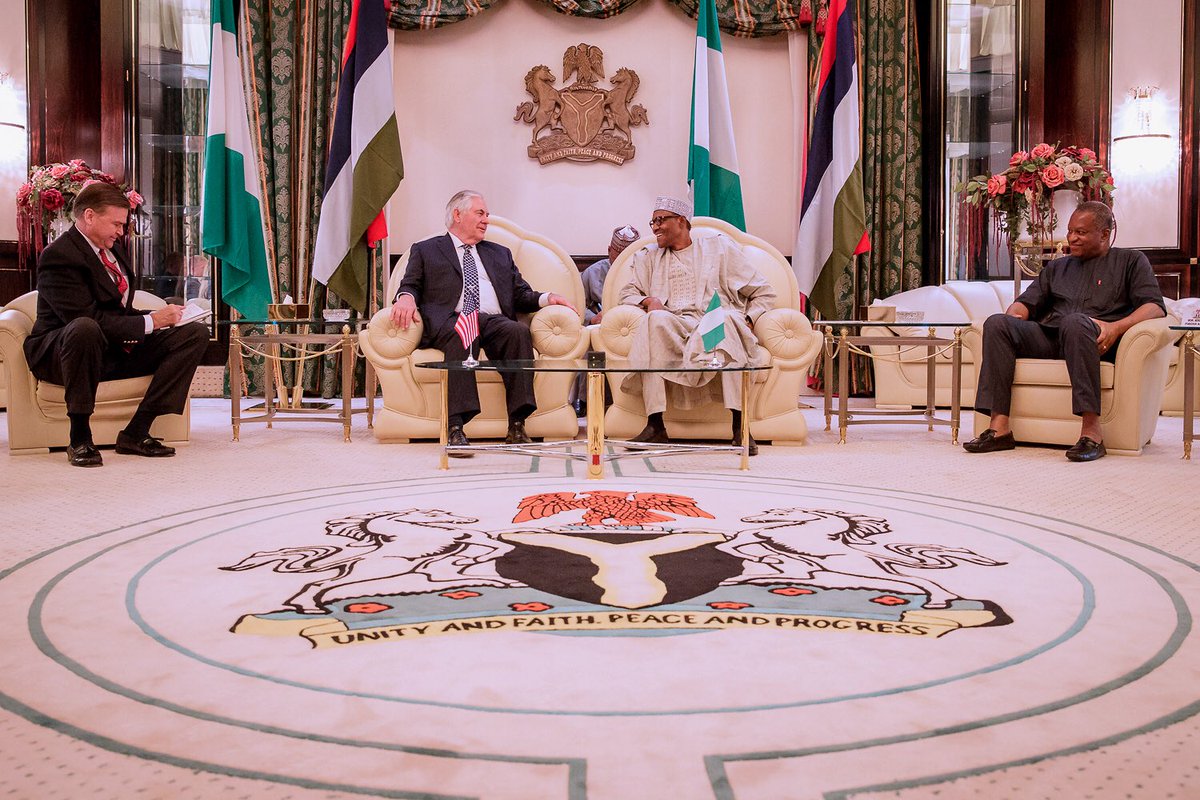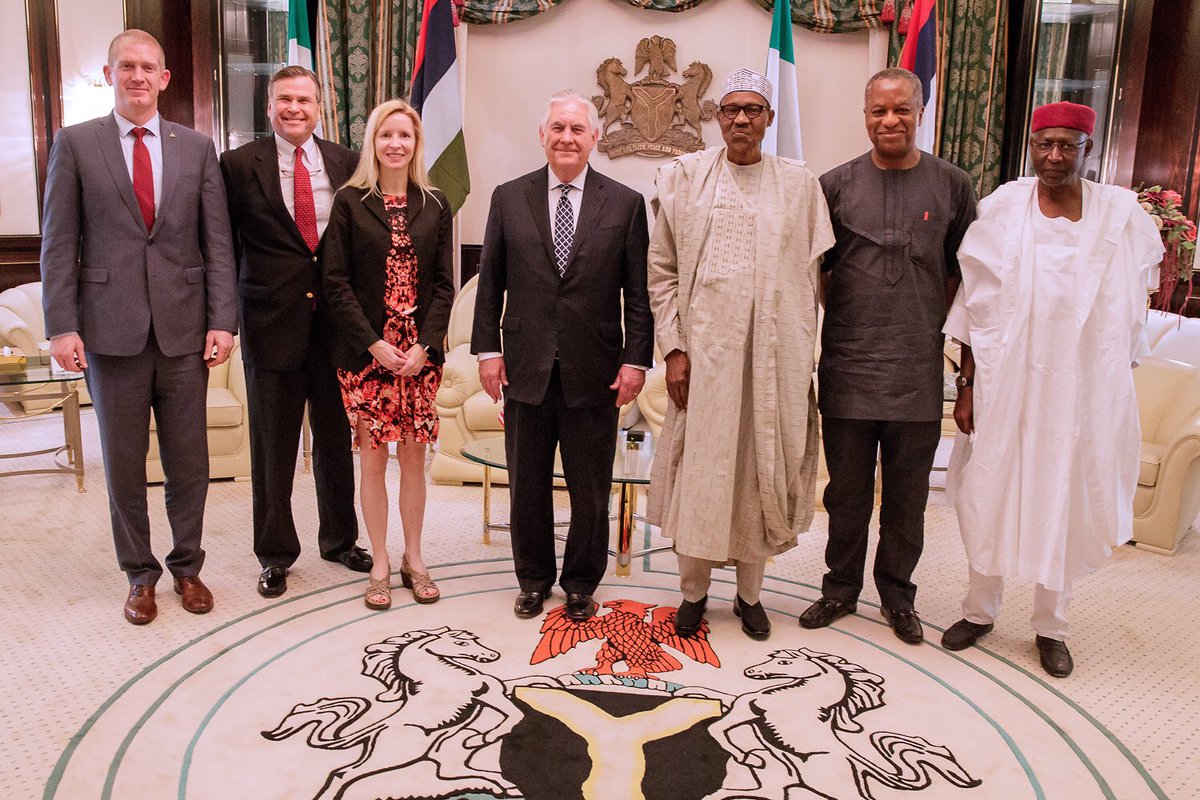 Having been inducted into service yesterday by President Buhari, the TSAIGUMI UAV is now set to be deployed for Intelligence, Surveillance and Reconnaissance (ISR) operations by NigAirForce. Making it the first operational indigenous Nigerian UAV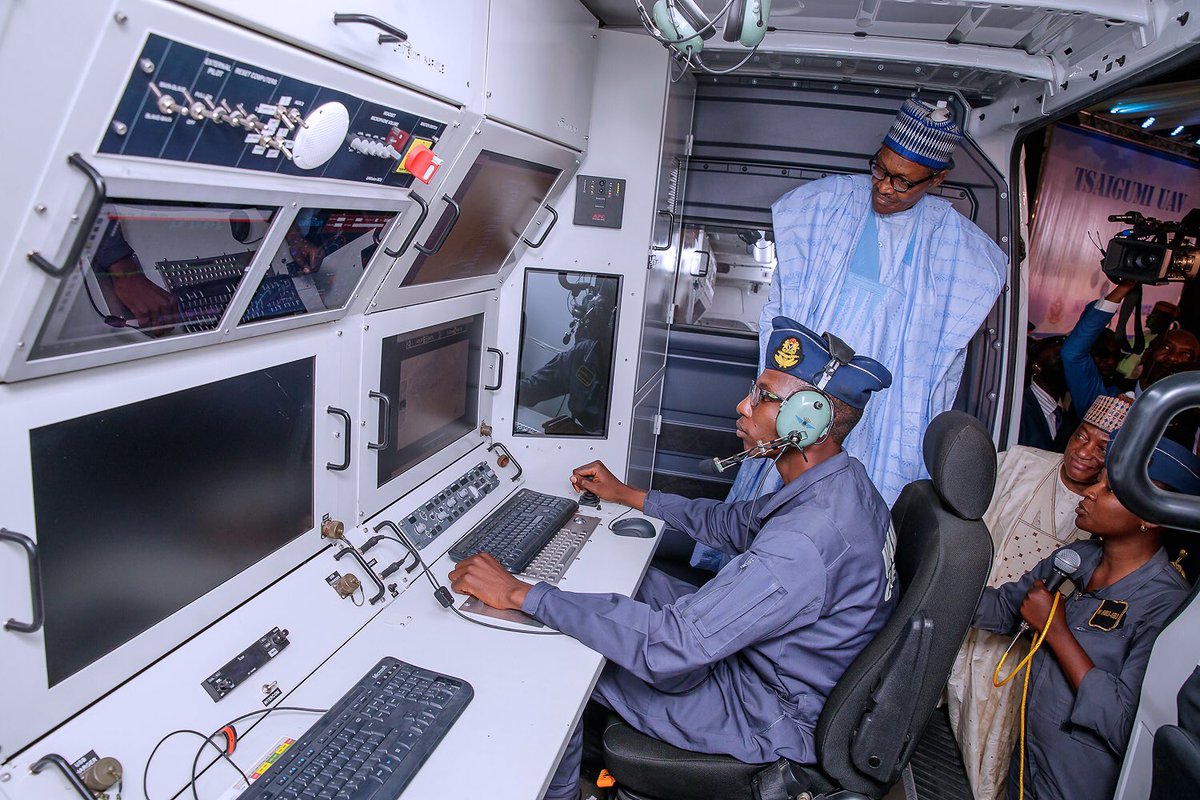 National Security Meeting with Service Chiefs at the State House.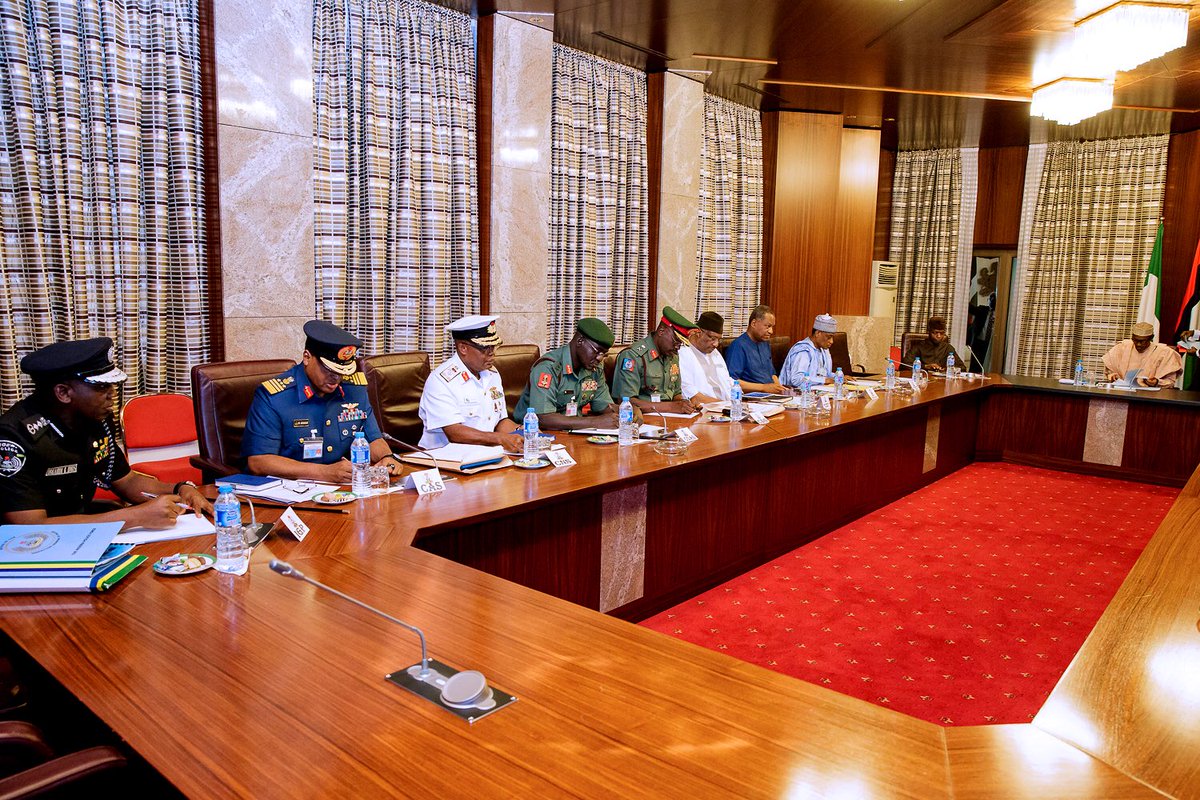 President @MBuhari found time to watch the Eagles defeat Angola by two goals to one. January 28 2018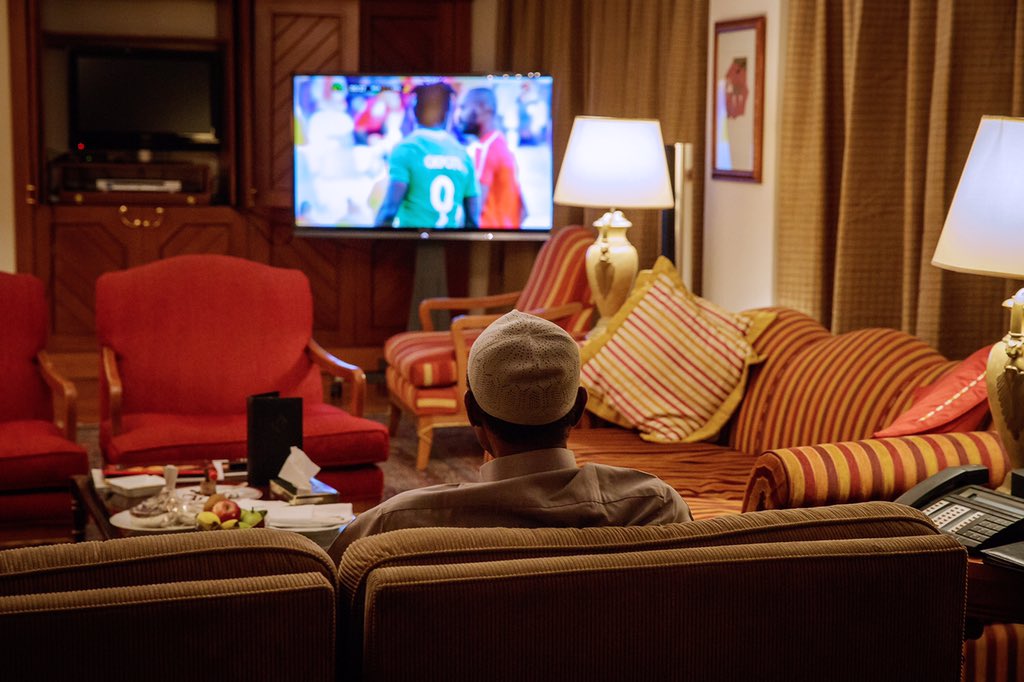 President Buhari has arrived Addis Ababa, Ethiopia, ahead of his participation in the 30th Ordinary Session of the Assembly of Heads of State and Government of the AfricanUnion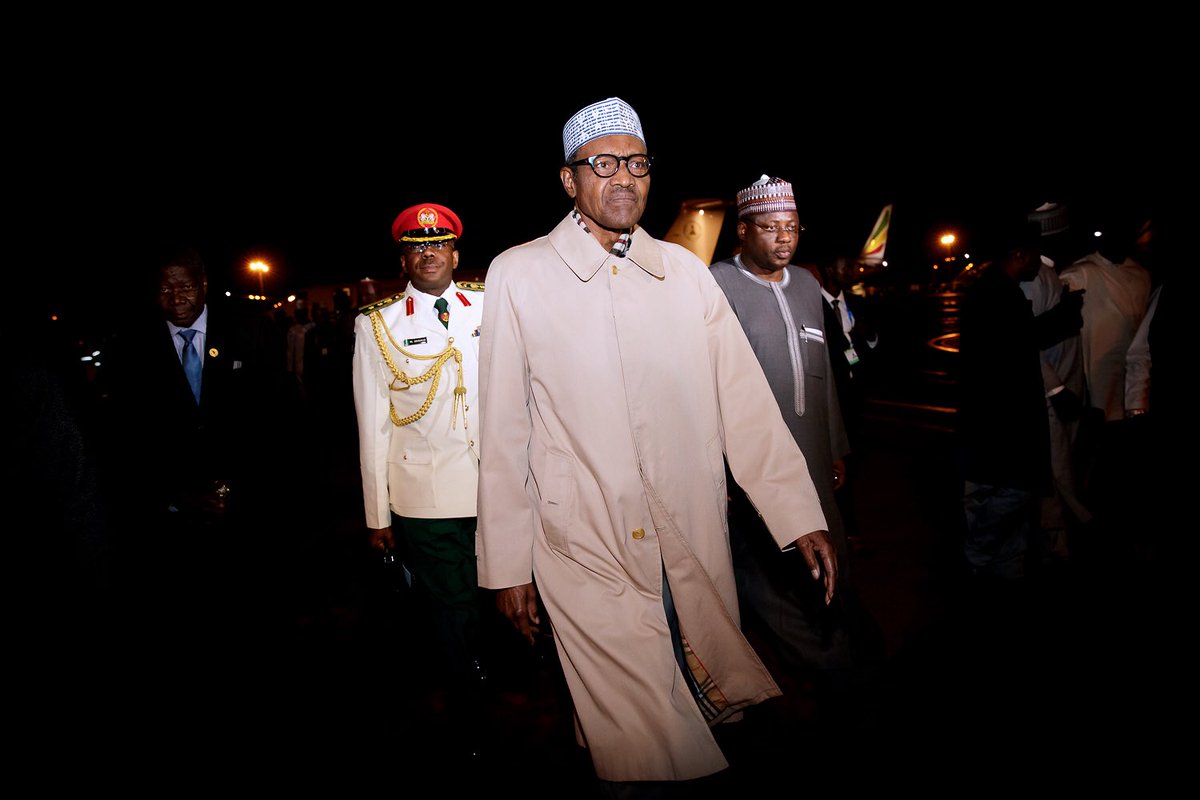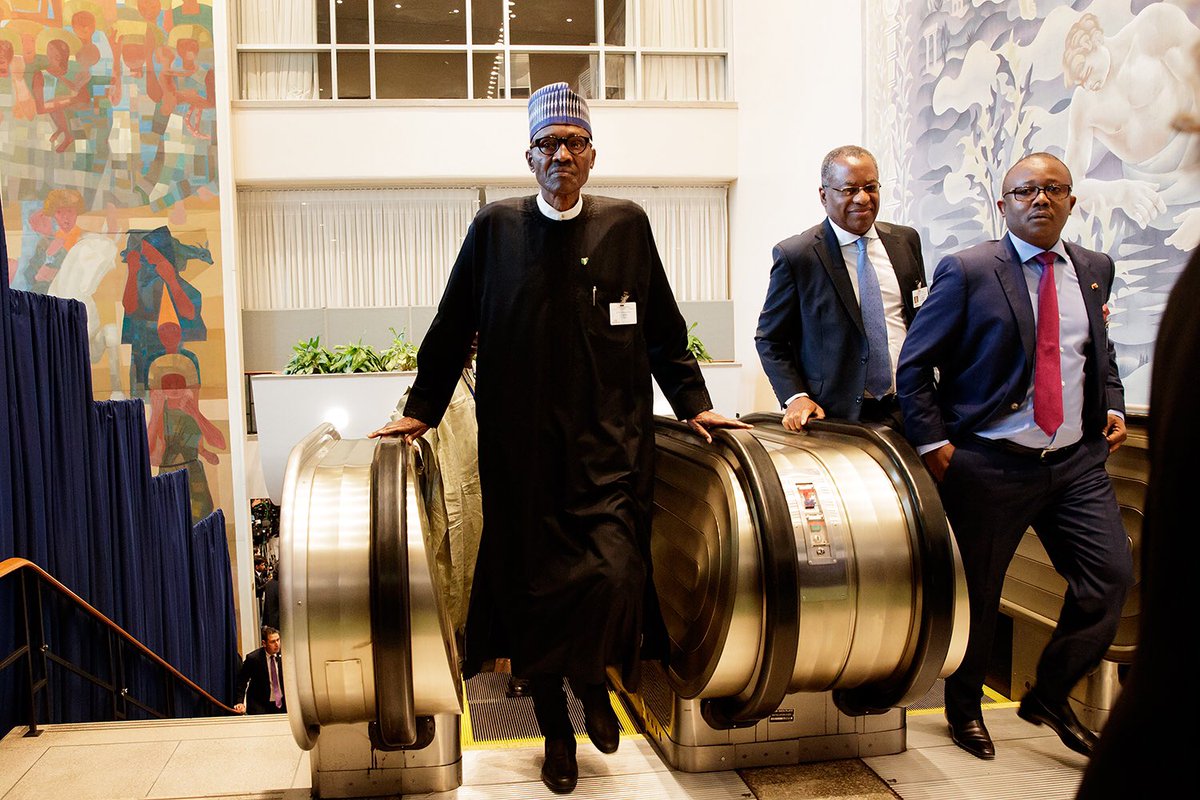 President Buhari with Presidents of Egypt, Kenya, South Africa & UN Secretary General at the AfricanUnion Peace & Security Council (PSC) meeting in Addis Ababa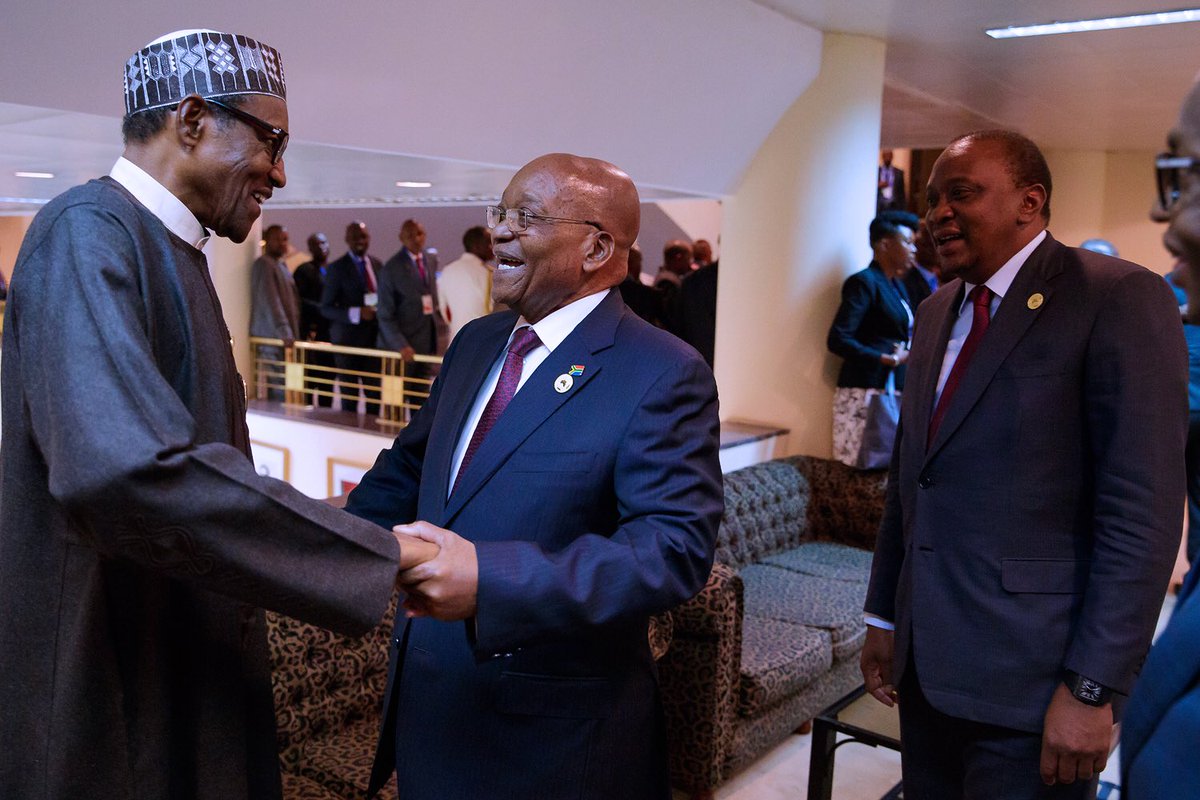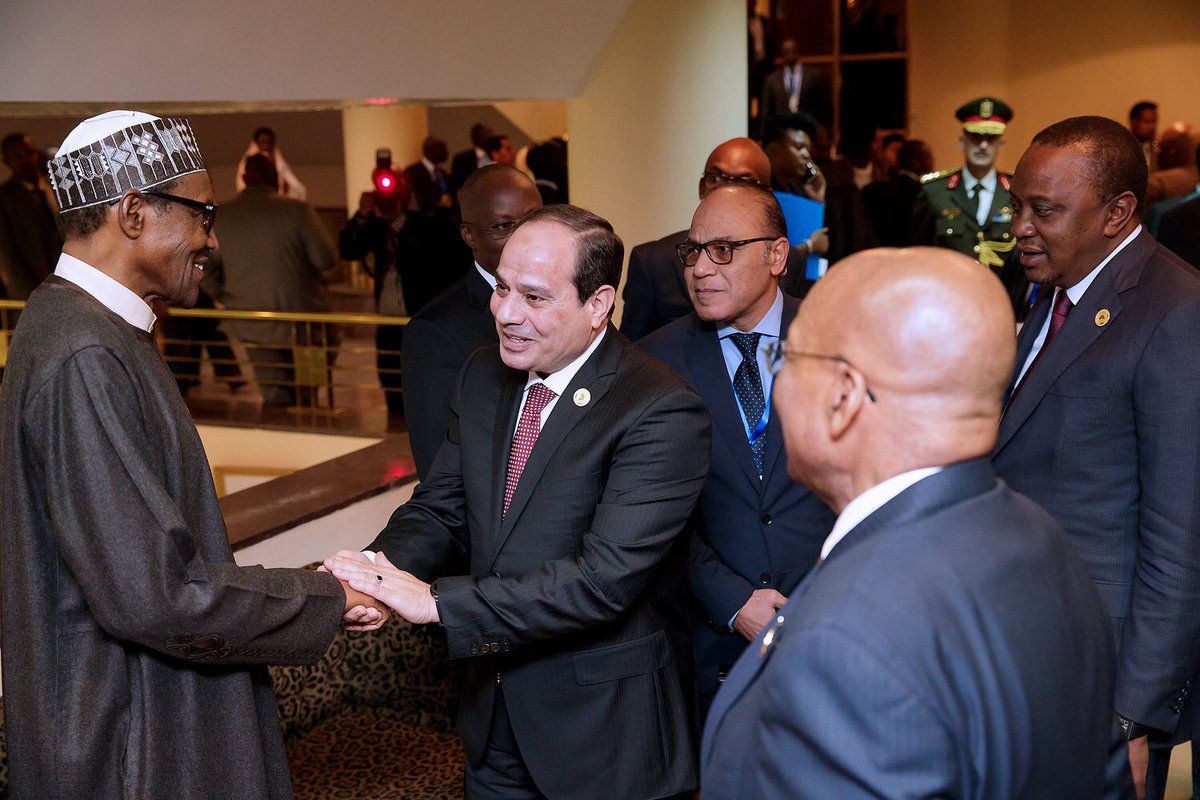 Surprise birthday visit to President Buhari by his Aides and Service Chiefs #PMBAt75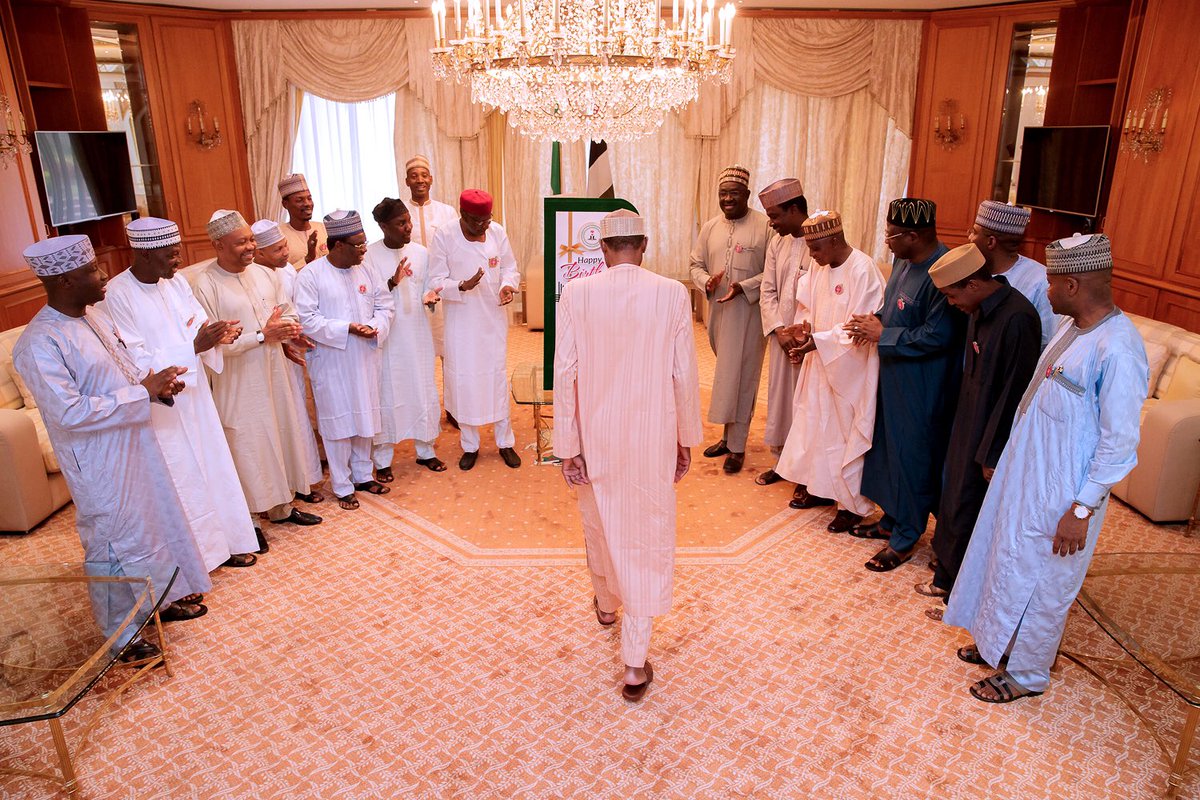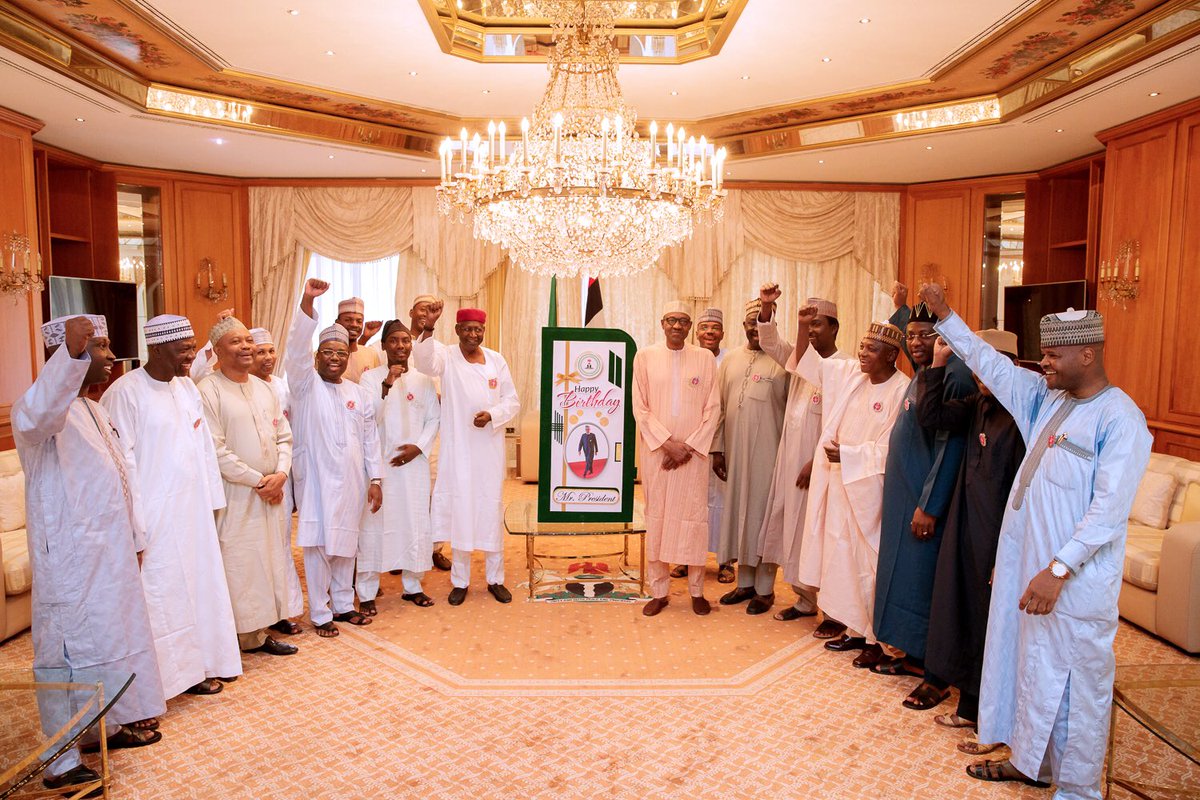 Life is good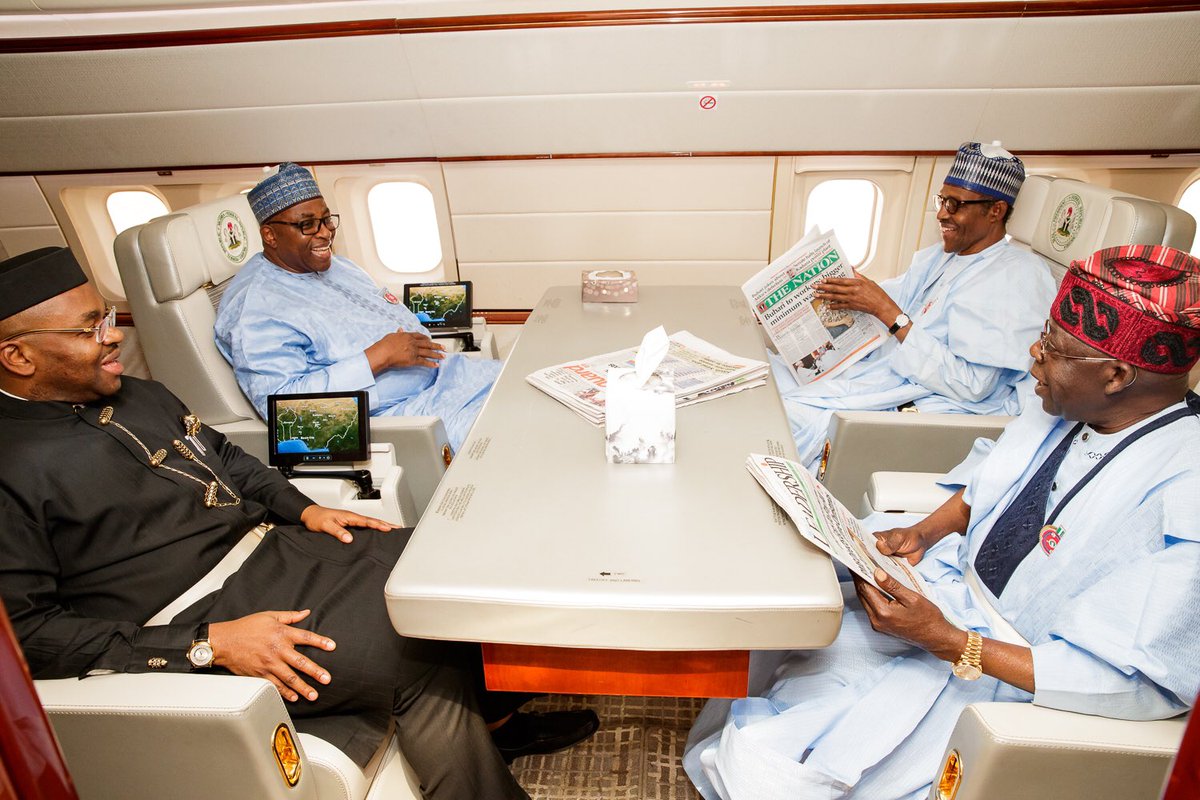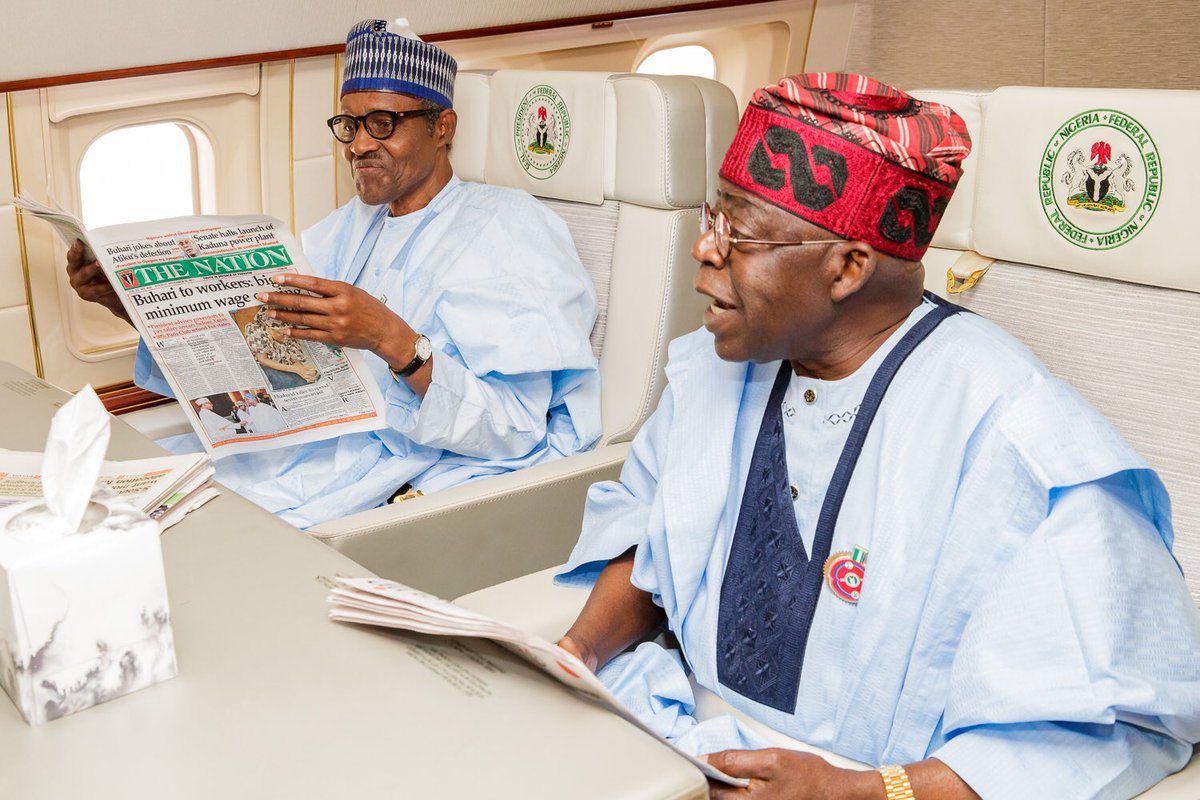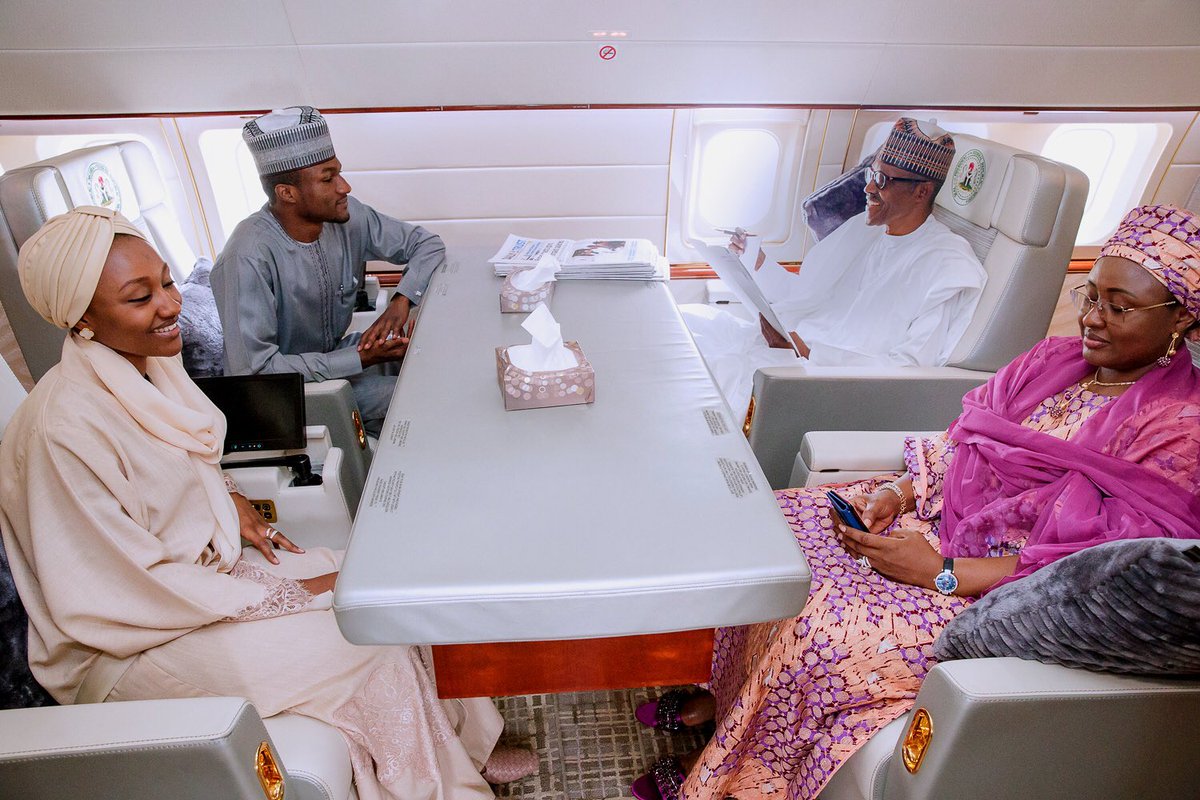 President Buhari hosted the former President of Ghana, JDMahama, to a private dinner at the State House.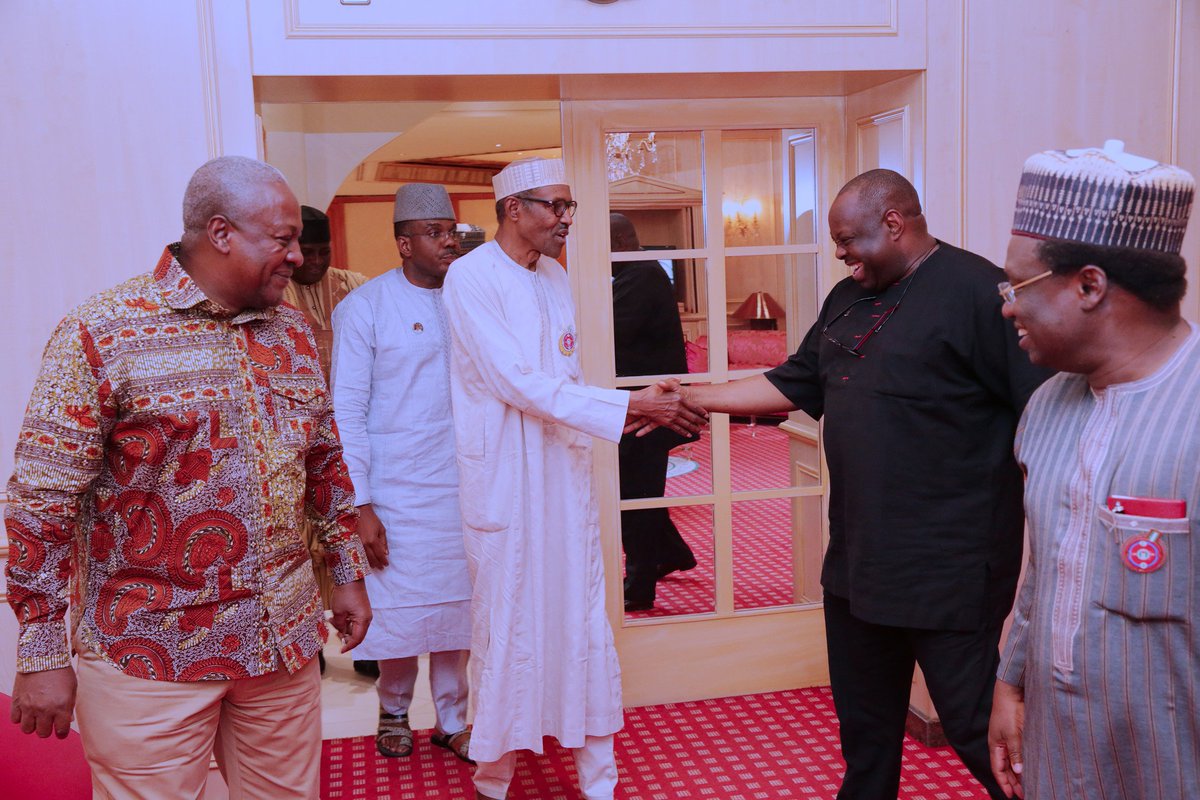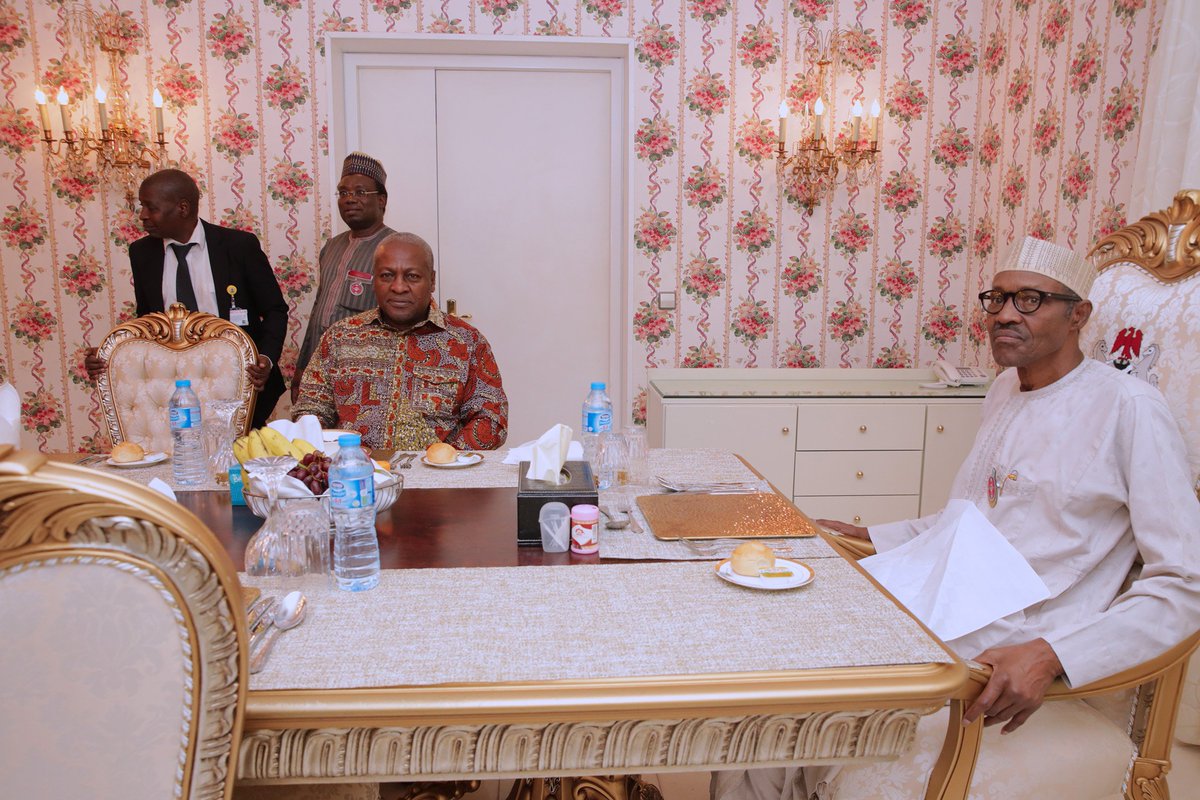 Pres Buhari visits troops of the Nigerian Armed Forces at the HQ of Operation Lafiya Dole in Maiduguri, Borno State.